The most popular colour in the
world - and not without reason!
Up and away! It's never been easier than with our blue rolltop.
For globetrotters and action junkies. The most loyal travel companion is already waiting. And it loves every kind of travel - just try it out!
The Backpack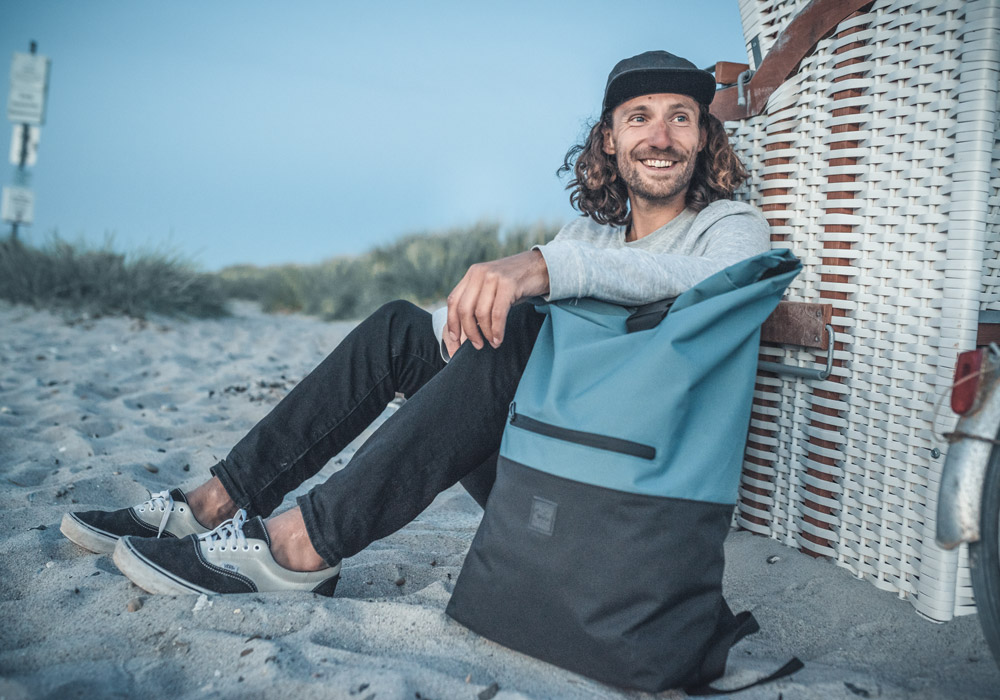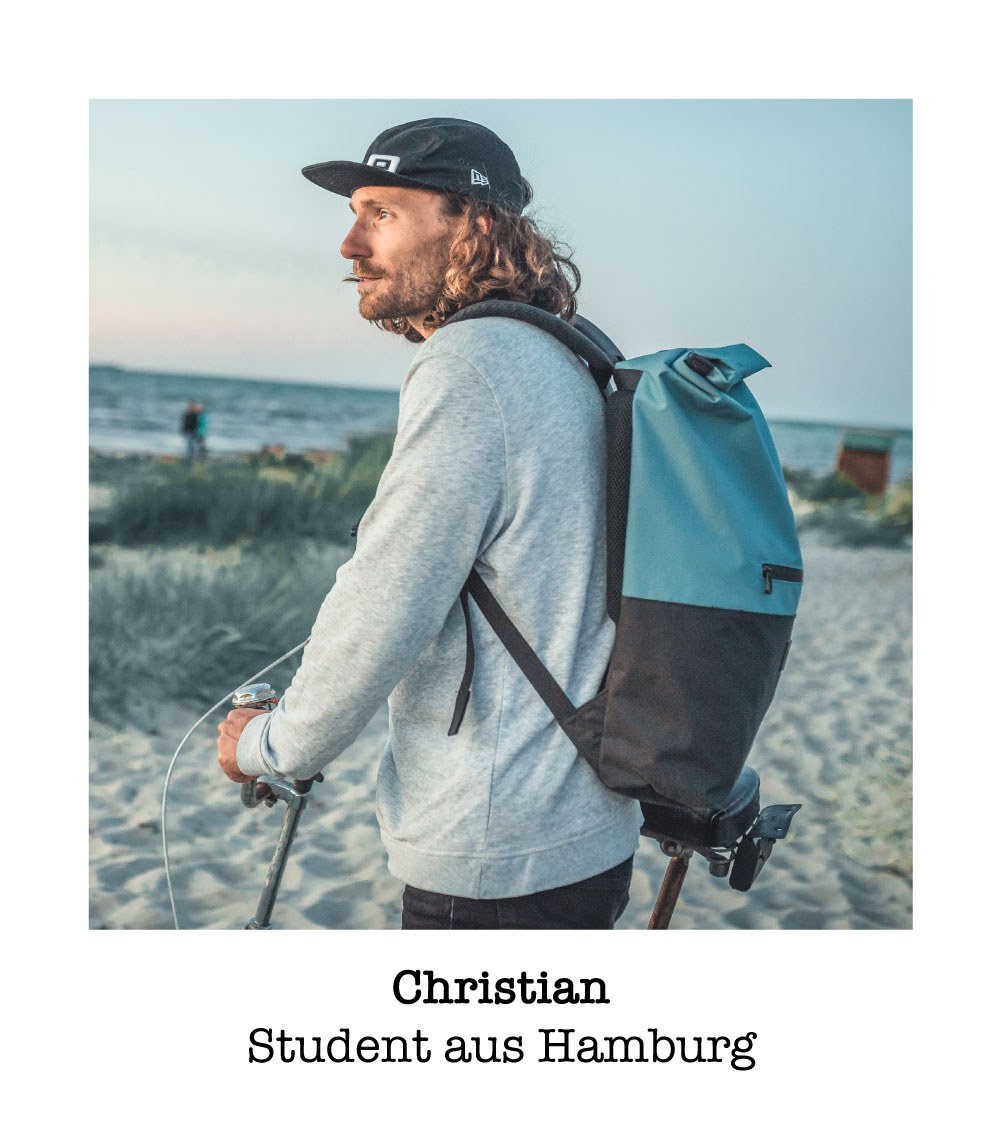 Blue Like The Sea
Either on the racing bike or on his grandfather's old Holland bike, for Christian the bike is part of his life. In Hamburg he enjoys the good view of the Elbe or rides to the Boberger Kiessee. If the wind is good, he goes to the sea for kite surfing!
Discover Also The Other Colours