Boring Grey? No Chance - an urban everyday hero!
Not white, not black and yet with a clear statement. Our grey rolltop backpack is for all those who like it simple and enjoy urban life at its best.
The Backpack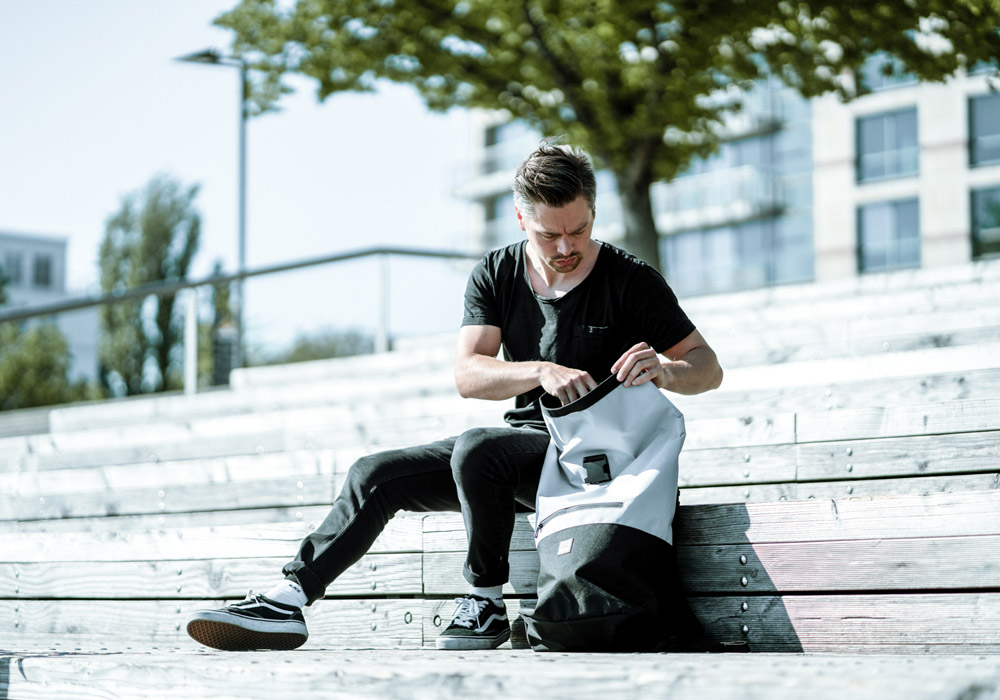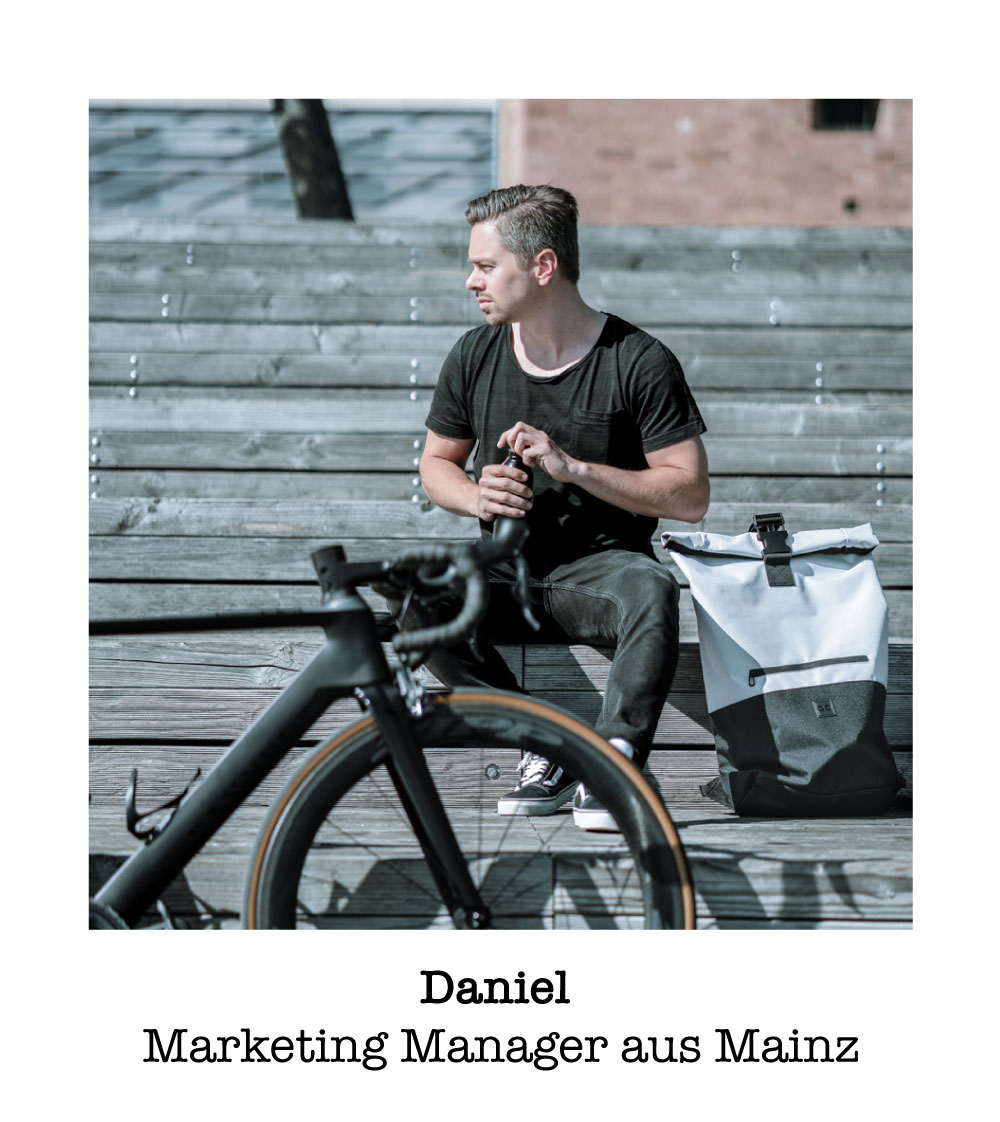 Car & bike - that's no contradiction!
Daniel, from Mainz, is a marketing manager for an automobile manufacturer and prefers to sit on a bicycle saddle in his spare time. He has a special bike for every purpose.
His next project is a fixie bike.
Discover Also The Other Colours